Two weeks ago, I decided that it's time for me to clean up and organize my TBR list. So, I started the Down the TBR Hole, a book meme started by Lost in A Story.
How It Works
Go to your goodreads to-read shelf.
Order on ascending date added.
Take the first 5 (or 10 if you're feeling adventurous) books
Read the synopses of the books
Decide: keep it or should it go?
I will be doing 10 books weekly until I've finally cleaned up my TBR. I only have 50 and it's not really too much but the thing is I'm not sure I still want to read the books in there because some books are added way back in 2015. Also, I will only be doing books that I don't have a copy yet because those that I have, I will certainly read it soon. Okay, here goes:
---
The Girl from Everywhere by Heidi Heileg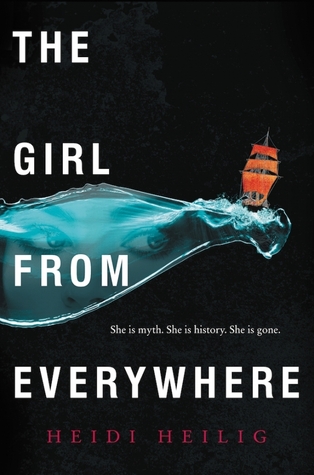 Reading the synopsis made me think about Doctor Who and I'm not really sure if the concept is really similar. I am really interested with this book because time travel is another concept that I'm always fond of. And that cover is really interesting too. I can't help but decide to keep this book in my TBR.
The Judgment: Keep
---
Wuthering Heights by Emily Bronte
I was able to watch two films that looks like it's a film adaptation of Wuthering Heights. Both films blew me away, I was immersed to the story more than I expected too. I actually didn't know about Wuthering Heights until a Biology professor of mine pointed out that the plot of those movies are very similar to this book. And of course, I just have to read it.
The Judgment: Keep
---
Prophecy of the Sisters by Michelle Zink

Well, this cover is scary. I don't know what to expect but… I am reeled in by the synopsis. There's twins and prophecies and betrayal… I can't resist.
The Judgment: Keep
---
Kindred Spirits by Rainbow Rowell

As I've mentioned in my previous Down the TBR Hole posts, I loved the Rainbow Rowell books that I've read and I don't think this book would be any different. The synopsis was quite confusing for me but it's something positive because it intrigued me. I keep on wondering what the book is really about so I will definitely read this book in the future.
The Judgment: Keep
---
A Thousand Pieces of You by Claudia Gray
As I read the synopsis, I was hooked. I may have a weakness on sci-fi because I just loved that this book is about multi-verses.I just hope that my excitement for reading this book will be worth it.
The Judgment: Keep
---
The Knife of Never Letting Go by Patrick Ness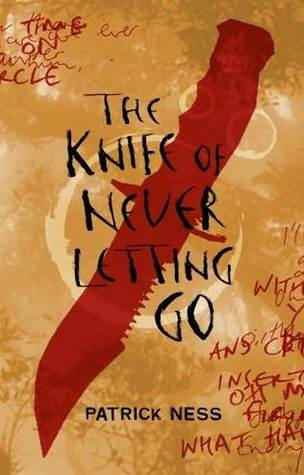 Another very interesting synopsis here! Hearing each other's thoughts? Sometimes I do dream about hearing other people's thoughts but the things is, I don't want them to hear mine. Sometimes, my thoughts will go to some random stuff and it would be so embarrassing for other people to hear. And how about when you're inlove with someone and you're not yet ready to confess? Anyways, I would love to read this book.
The Judgment: Keep
---
The Eye of Minds (The Mortality Doctrine #1) by James Dashner
Again, I am intrigued. I'm starting to wonder what's the point of writing this post if I'm just going to keep every book in here. Anyways, another sci-fi that will stay on my TBR.
The Judgment: Keep
---
The Opportunist (Love Me With Lies #1) by Tarryn Fisher

I am not a big fan of the New Adult genre but this book seems pretty decent. I am also a sucker for books with amnesia in them so I will keep this book in my TBR.
The Judgment: Keep
---
Your Fathers, Where Are They? And the Prophets, Do They Live Forever? by Dave Eggers
I've added this book in my TBR because a friend of mine from high school has read this and gave it five stars. I added the book in my TR without reading the synopsis but now that I've read it, I'm not really that interested.
The Judgment: Go
---
Lord of Shadows (The Dark Artifices #2) by Cassandra Clare

I didn't need to read the synopsis to know that I will keep this book. I am a fan of the Mortal Instruments Series and the Infernal Devices series so I have no doubt about the Dark Artifices series. It's been a long time since  I've read the fist book but I still remember that I was fond of the main characters. And… I'm hoping that this book would feature a bit of Jem and Tessa.
The Judgment: Keep
---
Chat With Me
So… what do you think of my decisions in this post? Is there anything you disagree with? Do you agree with the books I chose to remove in my TBR and those that I chose to keep? Comment your thoughts below!
---